Vision Statement: All San Jose Unified School District students are inspired and prepared to succeed in a global society.
Mission Statement: San Jose Unified School District's mission is to eliminate the opportunity gap and provide every student with the finest 21st century education.
Informational Links
WGHS Parent eNewsletter
Daily Announcements
Word of the Week MEAGER
Please renew your escrip membership by Nov1:
Signup for escrip!
and help WGHS by shopping at the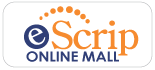 ---

Upcoming School Events


Upcoming Sports Events
Welcome to Ram Country!
---
Meeting with Superintendent re: New Principal
Willow Glen High School Parents are invited to meet with San Jose Unified Superintendent, Vincent Matthews, to give input into the selection of the new high school principal. Please come participate in the future of Willow Glen High school.
When: April 23, 2014
Where: WGHS Library
---
Assessment Update
Beginning with the 2013-2014 school year, California is moving to the California Assessment of Student Performance and Progress (CAASPP). These computer-based tests replace the STAR program. CAASPP is aligned to the Common Core State Standards for English and math, which California adopted in 2010 to describe what knowledge and skills students need to be well prepared for college and careers, no matter where they come from or where they live.
This year, CAASPP is being field tested to determine how well individual questions allow students to demonstrate what they know and still need to learn.
Who will take the test?
All students in grades 3-8 and in grade 11.
When?
Willow Glen High School will be testing between April 21 to May 2.
Will parents receive test results?
No. Because this is a field test to determine how effective CAASPP is, schools, districts, and students/families will not receive scores.
Visit http://www.sjusd.org/parents/assessment-information/ for complete testing information and dates.
---
Últimas noticias sobre los exámenes estatales
A partir del ciclo escolar 2013-2014, California pondrá en marcha la nueva Evaluación de Desempeño y Progreso Estudiantil de California (CAASPP, por sus siglas en inglés). Estos exámenes que se tomarán vía computadora reemplazarán al programa STAR. El nuevo examen CAASPP está alineado con los estándares académicos, comunes y fundamentales de Inglés y Matemáticas que California adoptó en 2010 para describir cuáles conocimientos y habilidades necesitan tener los estudiantes a fin de estar bien preparados para los estudios universitarios y las carreras profesionales, independientemente de su lugar de procedencia o la ubicación de su domicilio.
Este año, el CAASPP se pondrá a prueba para determinar qué tan bien funcionan las preguntas individuales de dicho examen a fin de que los estudiantes demuestren lo que saben y lo que todavía necesitan aprender.
¿Quién tomará este examen?
Todos los estudiantes del 3º al 8º grado y los estudiantes del 11º grado.
¿Cuándo?
Willow Glen High School Entre el 21 de abril y el 2 de mayo.
¿Recibirán los padres los resultados de este examen?
No. Debido a que este ciclo escolar el examen CAASPP únicamente se está poniendo a prueba para determinar cuán eficiente es, las escuelas, los distritos escolares, los estudiantes y sus familias no recibirán los resultados.
Visite http://www.sjusd.org/parents/assessment-information/ para obtener la información detallada acerca de este examen y las fechas de administración.
---
Congratulations Willow Glen High School Mock Trial Team!
They won the Santa Clara County title for the second year in a row!! Kudos to each one of you and your coach, James Scharf.
They are off to state competitions March 21. GO RAM MOCKSTARS!!!

---
Willow Glen High School proudly presents: The Wedding Singer
"The Wedding Singer" takes us back to a time when hair was big, greed was good, collars were up, and a wedding singer might just be the coolest guy in the room. It's 1985 and rock-star wannabe Robbie Hart is New Jersey's favorite wedding singer. He's the life of the party, until his own fiancée leaves him at the altar. Join us for this lively, musical comedy!
Performances: April 30, May 1, 2 & 3
Time: 7pm in WGHS cafeteria
Tickets: Reserved Seating (all ages) $15 - Online only http://www.seatyourself.biz/wghs
General Admission - online or at the door, Adults $10, Students/Staff/Seniors $5
---
Congratulations to WGHS Athletes Catherine Ladd and Matt Toscano
Catherine Ladd is signing her National Letter of Intent for swimming at UC Berkeley this week, while Matt Toscano is signing his NLI for baseball at St. Mary's College! Catherine was a CCS swimming Champion last year, and Matt is a center fielder who helped his WG team to CCS victory last spring. The AB will be celebrating these two athletes and others at a signing event in February.
---
WGHS Awarded District Redesign Grant
We are proud to announce that WGHS has been awarded a Redesign Grant by San Jose Unified School District (SJUSD). As part of its five-year strategic plan, OPPORTUNITY21, SJUSD has awarded grants that will fund five schools to redesign their instructional day and bring transformational change to student learning. Read the press release: English Spanish
---
---
Questions or comments: contact webmaster .(JavaScript must be enabled to view this email address)